WHAT'S NEW
New Program Manager Hired
A ne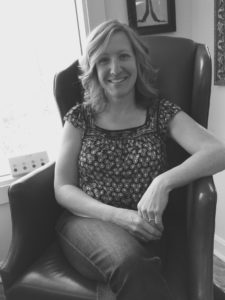 w Program Manager has been hired for the Toxics in Packaging Clearinghouse (TPCH) – Melissa Walsh Innes.  In addition to her new position with TPCH, Melissa is Principal of Innes & Co LLC, a consultancy providing consulting and lobbying services to state and national groups, associations and companies.
Melissa is a former Maine state representative who served two terms on Maine's Joint Standing Committee on Environment and Natural Resources. Melissa has experience in recycling and product stewardship legislation, including paint, medical sharps, pharmaceuticals, compact fluorescent lamps, electronics, beverage containers, and packaging. Melissa was the sponsor of Maine's first-in-the-nation Product Stewardship Framework Law of 2010, as well as the sponsor of an electronic recycling bill (e-waste) that expanded the program in Maine in 2011 (both bills were enacted with unanimous bipartisan support). Melissa was a founding member of the Maine Product Stewardship Working Group that formed and met throughout 2010 to discuss implementation of the new framework law.
After serving in the Maine legislature, Melissa served as the deputy director for Recycling Reinvented, a national nonprofit that worked to advance recycling policies to increase national recycling rates for packaging and printed paper. In her position at Recycling Reinvented, Melissa worked to craft and advance effective EPR legislation for packaging and printed paper through an intense stakeholder engagement process.  Melissa shared this legislation and relevant study data with states that were looking to dramatically increase their recycling rates of packaging.
Melissa is a member of the Global Product Stewardship Council Advisory Group, and is the outgoing chair of the Maine Sierra Club Political Team. Melissa holds a B.A. in Social Work from the University of Southern Maine. She lives with her husband, Shawn Walsh, and their three teenage daughters in the beautiful seaside town of Yarmouth, Maine.  Melissa can be reached at melissa@toxicsinpackaging.org.